Are you planning a vacation this summer (or any other time)? If you're going to be away from your house for any period of time, it's important to take a few simple steps to safeguard your house – and your belongings – while you're gone. Here is a checklist we've created to help make sure your house is as safe as possible while you're gone.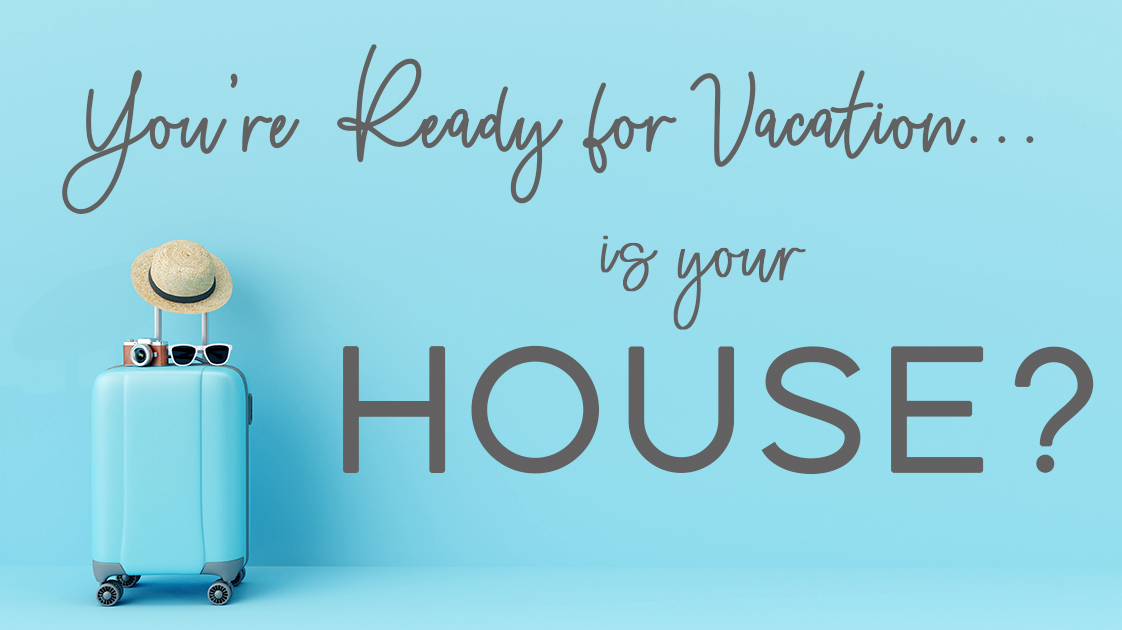 ⃝ Put mail on hold with the Post Officer
⃝ Check on subscription deliveries to ensure packages won't sit out
⃝ Put at least 1 light inside the house on a timer
⃝ Leave a spare key with a trusted friend or neighbor
⃝ Leave blinds as your normally do
⃝ Hide or lock away valuables
⃝ Raise A/C to 85-90 or turn it off
⃝ Turn off water valves to dishwasher, shower, sink and washing machine
⃝ Put water heater in vacation mode
⃝ Check to make sure fire alarms are working properly
⃝ Set alarm
⃝ Lock doors and windows
Taking a few extra precautions will help you rest easy on your trip. Wherever you're going – have fun!