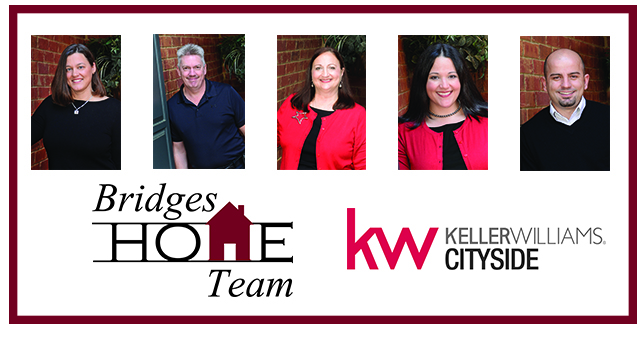 The Tradition of Excellence Continues with a New Generation
Gina Bridges knows that our Traditions are made in our homes. It is with this mindset that she began her Real Estate career 30 years ago and has been creating a Tradition of Excellence ever since.
There is a lot that goes into buying or selling a home. Are you considering selling but don't know where to start to prepare? Have you found your dream home online but the buying process seems too overwhelming?You need our team in your corner.The Bridges Home Team is unlike any other team in the area. Not only do we have listing and buyer specialists, but with a General Contractor as part of the team, we can guide you through almost every aspect of buying, maintaining and selling a home. From preparation to pricing, listing to negotiating, house hunting to fixing up, we are your one-stop real estate source.
ABOUT US

Gina Bridges Home Team is a family-owned business with over 75 years of combined experience in the real estate industry. We have lived and worked in Smyrna, GA since 1978 and are proud to have helped contribute to the growth here and throughout Cobb County.
We have built our reputation as hard-working and effective, working closely with each client to meet individual needs and real estate goals. We offer free in-depth consultations and real estate market analyses to help you determine what the best course of action may be for you.
CONTACT US
When you're ready to discuss your real estate or home needs, contact us at 404-358-0608 or submit the form at the top of this page.

We are affiliated with and Gina is an owner of the Keller Williams Cityside market center located at 3350 Atlanta Road, Smyrna, GA 30080.


You can also read more about us in this feature article from Fall 2017 in My Vinings/Smyrna Magazine